Past.
Since 1986, Romac has been trusted to deliver the highest level of precision machining quality to its loyal customer base.

Present.
Today, we continue this tradition by investing in technology and our people to ensure efficiency, quality and above all -
customer satisfaction.
Future.
Romac will continue to be a leader in the custom metal working and fabrication space in North America.
Join us to be a part of our future evolution!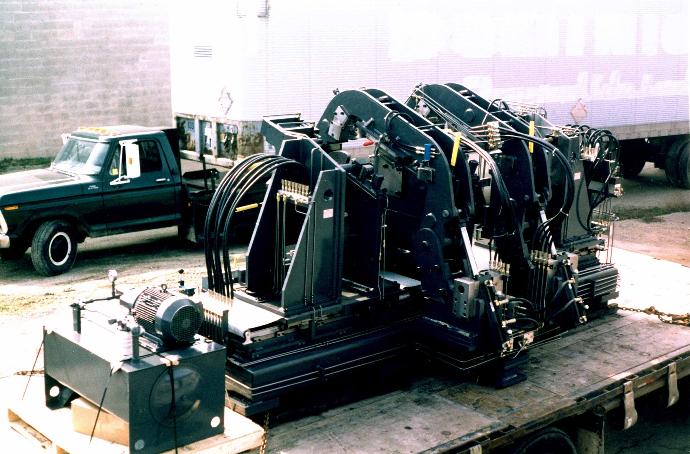 As a relied upon partner in our customers' supply chains, we design and manufacture components which support their ever-evolving demands - transforming raw materials, through the efforts of our skilled tradespeople.

Guided by the principles of inclusivity and sustainability, we invest in our people, our processes and our technology to be the best in class metal fabricator of our size.
1982

Romac begins providing engineering and design services for customers such as Xerox, John Deere, J.I. Case, Magna, Camco and Linamar.
1985

Romac's customers indicate need for both design and manufacture services.
1986

Romac is incorporated and...
Becomes a full-service design and build shop for customers requiring tooling and special purpose machines.

1986-1992

Over the next 6 years we grew, leaving our 5000 sqft operations and expanding into a 24,000 sqft location.
1989

First CNC machine was acquired.
1991

First horizontal CNC machine was acquired.
1995

Exit automotive die manufacturing to focus on increased demand for custom machining.
2000

Installed a DEA 2.5 metre x 5 metre CMM machine.

2009
We moved to a new facility providing 36,000 sqft of plant and office space, where we remain today.

2022

Additions to the Management Team
We are growing to support increased customer demand.
Chris Sauer
CFO/CIO, Finance and Systems
Bev MacDonald
CTO, Innovation, People and Processes
David Goulding
Vice President, Operations